Hyundai EV Models
In Union, NJ
Explore the World of Electrified Hyundai Models in NJ at Maxon Hyundai
Looking to approach your daily drive from a greener perspective? Here at Maxon Hyundai, you can explore an exciting array of electric vehicles that leave gasoline behind in favor of a cleaner driving experience that offers plenty of thrills at every turn. When you explore the new Hyundai lineup here at our dealership, you can find an exciting selection of electrified vehicle choices. These include fully electric models as well as hybrid vehicles that still use gas but considerably less of it. We're ready to help you explore your electrified options here at our Hyundai dealership, so please feel free to explore our EV hub to learn more about what awaits you at our showroom.
Explore Your Hyundai EV Options in Union, NJ
The Hyundai lineup offers plenty of electric vehicles for you to explore, so you have a wide range of options when it comes to electrifying your daily drive. The Hyundai Kona Electric is the smallest of the bunch, offering exceptional versatility and plenty of range while only taking up a small space on the road. It's the perfect fit if you're looking to go electric and zip around town and something that is as flexible as it is nimble.
If you want to take things up a notch, there's the Hyundai IONIQ 5, with offers up to an estimated 303 miles of electric range and compatibility with ultra-fast charging to help you get up and go faster. Then there's the Hyundai IONIQ 6 with its estimated 361-mile range. So, if you are looking to go electric and get the most out of your driving experience, you'll find that the Hyundai EV lineup offers plenty of options.
What Are the Differences Between Electrified Vehicles?
You'll find a wide range of models in the Hyundai lineup that are considered electrified. So, what sets these models apart? What's different about how they get their power? Here's a quick look at the different kinds of electrified vehicles that you can find here at our dealership.
Electric Vehicles
Electric vehicles like the Hyundai Kona Electric do away with gasoline altogether. They derive their power from batteries and electric motors instead of gasoline and engines, so they present a cleaner alternative. They must be plugged in and charged to restore battery power, so you can say goodbye to trips to the gas station.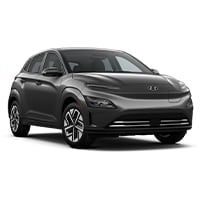 Hybrid Vehicles and Plug-In Hybrid Vehicles
Hybrid vehicles like the Hyundai Elantra Hybrid are designed to use less fuel so you can save at the pump. They employ hybrid technologies like regenerative braking to conserve energy and burn through less fuel, allowing you to get more out of every mile. Plug-in hybrids like the Hyundai Tucson Plug-In Hybrid Are similar, but they rely more heavily on electricity. As such, they have larger batteries that require plugging in to charge. These larger batteries allow them to go short distances using electricity alone, tapping into your fuel reserves only when necessary.
Fuel Cell Vehicles
Models like the Hyundai NEXO Fuel Cell store energy as hydrogen, which is then converted into electricity by the fuel cell. Like EVs, fuel cell vehicles have no internal combustion engine, and they produce zero emissions.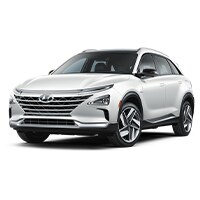 Hyundai EV Options
Hyundai Kona Electric: Up to 258 miles of electric range. Includes Wireless Apple CarPlay and Android Auto. Offers features like a power sunroof, wireless device charging, leather-trimmed seats, and more.
Hyundai IONIQ 5: Up to 303 miles of electric range. Compatible with ultra-fast charging. Features a 12.3-inch HD touchscreen and available technologies like wireless device charging, a blind-spot monitor, a hands-free liftgate, and more.
Hyundai IONIQ 6: Up to 361 miles of electric range. Offers features like a wide sunroof, Bose Premium Audio, Hyundai Digital Key, and more.
Benefits of EVs
Zero emissions
Easier maintenance
Savings on fuel
Potential to enjoy federal tax credits
Convenient charging options
Explore your electrified Hyundai options here at our Hyundai dealership serving Union today! We look forward to serving you, and we're eager to answer any questions you might have about alright electrified Hyundai inventory.
Contact Us