Dashboard Lights and What They Mean for Your Hyundai
Most new vehicles these days are equipped with some powerful computers and sensors that detect almost anything that goes wrong with your vehicle. These lights tell our expert Hyundai technicians exactly what ails your car or SUV so when you bring it in for service, we know exactly what to do to fix it. When the lights pop up on your dashboard, it can seem scary and overwhelming, but we're here to show you a few common lights and what they may mean. Take a look below to know what to expect and when to expect it.
Check Engine Light: What to Do When It Comes On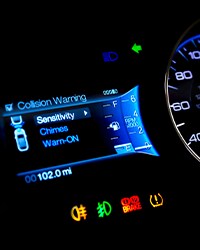 When your check engine light comes on, it can seem scary, but you should know that it doesn't necessarily mean an emergency is happening underneath your hood. Your vehicle will typically remain operational and continue to run fine. There are several reasons where the light may come on, including a problem with your car's gas cap, a faulty ignition coil, a failing catalytic converter, or a worn-out spark plug. With any of these issues, it doesn't mean the end of your vehicle! You should, however, bring it in for service where we can determine the exact issue and resolve it for you!
Tire Pressure Light: What to Do When It Comes On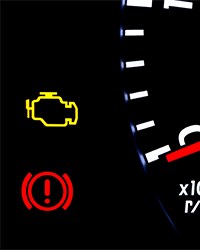 You might assume that when your tire pressure light is on, it means you have a flat tire. This isn't always the case! The sensors that are equipped with your tires help monitor your tire pressure. If it drops below the ideal level for your vehicle, this will trigger the tire pressure light to come on. However, this isn't the only thing that can trigger the tire pressure light. Rapid changes in temperature can cause the pressure to fluctuate in your tires, while tiny leaks or punctures in your tires can cause the light to come on. We are happy to check the tire pressure at our service center in Union, where we can repair any leaks that we find and make your tire as good as new! Don't hesitate to check tire pressure yourself, as well! Most gas stations are equipped with air pumps to help you inflate your tire.
Maintenance Required Light: What to Do When It Comes On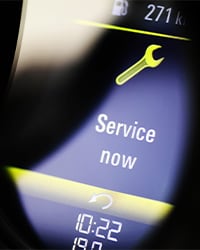 If this light pops on, don't be concerned there is a major issue with your vehicle. This just signifies that you have routine maintenance due and that you should bring it to us for service. We can reset the light at our Hyundai dealership, and get you on your way in no time at all!
There are a variety of lights that can pop up on your dashboard, but don't panic or worry! Give us a call where we can get you scheduled for service and diagnose the problem as soon as possible! We look forward to giving you peace of mind when you drive away!
Hours
Monday

9:00am - 8:00pm

Tuesday

9:00am - 8:00pm

Wednesday

9:00am - 8:00pm

Thursday

9:00am - 8:00pm

Friday

9:00am - 8:00pm

Saturday

9:00am - 8:00pm

Sunday

Closed