Explore Expert Brake Service with the Team at Maxon Hyundai
Your brakes work hard every time you get behind the wheel of your vehicle. Over time, they will begin to wear down, and you'll need to schedule an appointment to have someone repair or replace them. When you want high-quality service and care, the factory-trained technicians are Maxon Hyundai are ready to assist you. Without proper care for your brakes, you might find yourself unable to stop safely, and this can lead to fender-benders and accidents that will cost you more in the long run. Check out down below for some signs on when brake repair is necessary, and how often you should have them serviced.
How to Tell if Your Brakes Need Service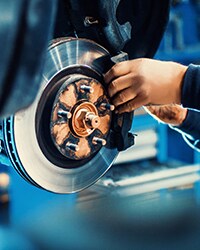 There are a few signs that may indicate that your brakes need expert care. Some may seem less urgent than others, but that doesn't mean you should ignore any of the signs that your vehicle gives you. These signs can include:
Longer Stopping Distance: If you need more time to come to a complete stop, this can mean your brakes are nearing the end of their lifespan or the brake fluid needs to be topped off.
Pushing Harder on Your Brakes to Stop: If you need to press harder on your brakes more than usual, there may be an issue with your brake pads.
Squealing or Scraping Noises: Once you start to hear noises that squeal and scrape, it's time to consider bringing your vehicle in. These noises indicate that your brakes are at the very end of their lifespan and need to be changed out immediately.
Need Brake Service? Contact Us Today!
How Often Should You Have Your Brakes Serviced?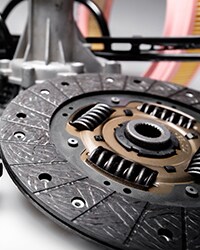 Typically, you should have your brakes serviced every 12,000 miles or once a year, whichever comes first. This number can change based on the type of driver you are and the conditions that you drive in, so be sure to monitor your brakes and refer to your owner's manual for a specific time frame.
Don't wait to get your brakes serviced! Give our service team a call to schedule an appointment, and we'll get your Hyundai treated right in no time at all!
Hours
Monday

7:30am - 6:00pm

Tuesday

7:30am - 6:00pm

Wednesday

7:30am - 6:00pm

Thursday

7:30am - 6:00pm

Friday

7:30am - 6:00pm

Saturday

7:30am - 5:00pm

Sunday

Closed